Posted in The Belly Dance Geek Clubhouse
Geek Out with Origins Folkloric Dance Company
Folkloric Dance
Belly Dance Geek Clubhouse Episode 56:
My guests, Origins Folkloric Dance Company, will talk about studying and performing folkloric dance.

There is a seemingly endless world of fun and exciting elements to learn about in our dance world. From the different styles and eras to a wide array of props, growth, artistry, and innovation branch out in many wonderful directions.
But belly dance has deep cultural roots, and there is tremendous value in exploring those roots and learning more about the many cultures and peoples from which belly dance has developed. Folkloric dance is one interesting – and fun – way to connect with those cultures through dance and music.
You'll learn:
Why it is valuable for traditional Oriental and tribal dancers to learn about folkloric dance
The three primary criteria of good folkloric performance
How to costume for folkloric performances, even on a budget(!)

We'll also have some discussion time, so you can ask members of Origins your questions.

Logistics:
This free call will take place on Thursday, November 30, 2017 at 8pm Eastern Time.
(see that in your own time zone)
You can attend by phone or Skype, or listen on the web.
If you can't attend live, don't worry!
The call will be recorded, so you can listen later.

About Origins
Origins Folkloric Dance Company is a professional ensemble dedicated to performing ethnic dances from the Middle East and North Africa. The troupe officially formed in September 2011, after teaming up at Katia of Boston's Middle-East Dance retreats to perform Katia's folkloric dances.
In addition to staging two productions of their own, the troupe has performed at the New England Folk Festival, Karim Nagi's Farewell Show, Hudson River Shakespeare's production of "Cleopatra", Rakassah East, Cairo Cabaret, and many other regional workshop shows and haflas.
Company members have received training from many leading scholars and performers of folkloric dance, including Katia of Boston, Morwenna Assaf, Sahra Saeeda, Mahmoud Reda, Ibrahim Farrah, Karim Nagi, Reyhan, and Kay Hardy Campbell.
Check out their website at: www.originsfolkloricdance.com
Or on Facebook at: https://www.facebook.com/OriginsFolkloricDanceCompany/



Get the recording
This event is over, but you haven't missed out! Download the recording now.
Belly Dance Geek Clubhouse Episode 56

How to download the recording:
Just click on the link above.
(There's no need to right-click or double-click. A single left click will save it to your default downloads folder.)
If you have trouble downloading:
Drop me a line at nadira@nadirajamal.com.
(Be sure to let me know which operating system and browser you're using, and what happens when you try to download it.)
Or try this link.
Resources mentioned on the call:
Amy's Clubhouse episode on Boston's belly dance legacy
Sahra's Clubhouse episode on Egyptian folklore
Aisha Ali's field recordings
Arab Dance Seminar with Karim Nagi
Katia of Boston Contact Info
Ashraf Kodak (Nubian)
Soumaya MaRose
Kay Hardy Campbell
Sheila Eghbali
New England Folk Festival
Balkan Night
Artemis Mourat
Amel Tafsout
Laurel Victoria Gray
Tamalyn Dallal
Lebanese Simon
Origins' Upcoming Performance Info
Suad's Event Info
Yalla – Dance Folkloric! Event with Amity
Join Us in the Clubhouse – FREE
You don't have to sign up to download the call recording, but it's a great way to stay in the loop.
Sign up now to:
Be notified when call recordings are ready
Join us live on the calls (and ask our guest experts your questions)
Join our private discussion group on Facebook (dancers only, please)
Receive other geek-tacular resources and news from Nadira Jamal
Your information will never be shared, and you can remove yourself at any time.
Whether you sign up or not, The Belly Dance Geek Clubhouse is completely free.


Want to invite your friends to geek out with us?
Tweet them an invitation!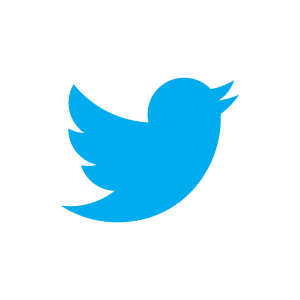 Click to Tweet:

Photo Credit: Peter Polomski