Posted in The Belly Dance Geek Clubhouse
Geek Out with Sahra Kent
The Puzzle of Egyptian Folklore
Episode 23 of the Belly Dance Geek Clubhouse:
My guest, Sahra Kent (aka Sahra Saeeda), will talk about how understanding the context is the key to making sense of Egyptian folklore.

If you've ever wondered why so many videos of the same folkloric style (such as Saidi) can look so different, Sahra's breakthrough "tables" approach can help you make sense of it.
So join me and Sahra for a geek-tacular discussion on how to put together the puzzle pieces so you can finally get a clear picture of Egyptian folkloric dance.
As always, we'll have some discussion time, so you can ask Sahra your questions too.

Special Thanks to LeoToes
This episode is sponsored by LeoToes, makers of padded dance footies.

Check them out at:
LeoToes.com
Logistics:
This free call will take place on Monday, September 22nd, at 8pm Eastern Time.
(see that in your own time zone)
Note: we're using a new conference call service, so the call-in process has changed.
There are three ways to attend:
To attend by phone
US listeners can dial a toll-free number.
For international listeners, there are international numbers for 40 countries. (Those are in-country, but may not be free. Check with your phone carrier to make sure you won't be charged.)
To attend by Skype
Skype callers can dial a tool-free number from the Skype dial pad.
According to Skype's documentation, that should be free of charge for all users.
To attend by webcast
You will need to use the Google Chrome web browser.
(I know changing browsers is a hassle, but this will let you actually talk during the call, not just listen. Our old service's webcast was listen-only.)
You'll also need a microphone for your computer if you want to talk on the webcast. Most laptops have these built-in. If your computer doesn't have one, you can get one for a few dollars at an electronics or office supply store. (You can still listen and use the chat feature without a microphone.)
For specific call-in instructions, sign up for the Clubhouse.
(It's free!)
If you can't attend live, don't worry!
The call will be recorded, so you can listen later.

About Sahra
Sahra moved to Cairo to research for her Masters Thesis in 1989, and received a contract with the Meridian-Heliopolis 5-star hotel where she danced for 6 years.
She has taken her love of dance ethnology and created the Journey Through Egypt program to help inspire and educate more dancers to the culture and history of belly dance.
Check her out at:
JourneyThroughEgypt.com/
Get the recording
This event is over, but you haven't missed out! Download the recording now.
Belly Dance Geek Clubhouse Episode 23

How to download the recording:
Just click on the image above, or the link below it.
(There's no need to right-click or double-click. A single left click will save it to your default downloads folder.)
If you have trouble downloading:
Drop me a line at nadira@nadirajamal.com.
(Be sure to let me know which operating system and browser you're using, and what happens when you try to download it.)
Or try this link.


Resources mentioned on the call:
Journey Through Egypt Web Site
Journey Through Egypt workshop schedule
Sahra's guide to Zeffat al 'Arusah (the bridal procession)
Join Us in the Clubhouse FREE
You don't have to sign up to download the call recording, but it's a great way to stay in the loop.
Sign up now to:
Be notified when call recordings are ready
Join us live on the calls (and ask our guest experts your questions)
Be invited to live coaching opportunities during the calls
Join our private discussion group on Facebook (dancers only, please)

Your information will never be shared, and you can remove yourself at any time.


Want to invite your friends to geek out with us?
Tweet them an invitation!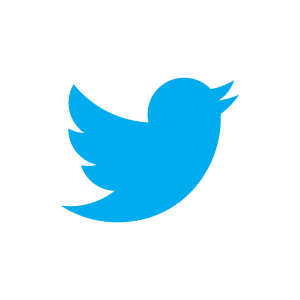 Click to Tweet: