Posted in The Belly Dance Geek Clubhouse
Geek Out with Jamie Lynn
Maqams for Dancers

Belly Dance Geek Clubhouse Episode 58:
My guest, Jamie Lynn, will talk about maqams.




Music is at the center of our dance and, for many of us, that music is Arabic or Turkish. This music can be intimidating for new (and no-so-new) dancers, as it is full of rhythms and melodies different from what many of us grew up listening to and are familiar with.
It is common for dancers to take workshops on rhythms, but learning about the melodic structure of the music is less common. That can show in our dance when it becomes overly-focused on the count or the rhythm, exclusion of more complex elements and depriving the dancer and their audience of a even deeper connection to the music.
Jamie Lynn will demystify maqams for us help dancers understand how learning about them can enrich their dancing and their performances.
You'll learn:
What maqams are
Why dancers should learn about them
What recognizing the maqam can tell us that just listening can't

We'll also have some discussion time, so you can ask Jamie Lynn your questions.

Logistics:
This free call will take place on Tuesday, January 30th, 2018 at 8pm Eastern Time.
(see that in your own time zone)
You can attend by phone or Skype, or listen on the web.
If you can't attend live, don't worry!
The call will be recorded, so you can listen later.

About Jamie Lynn
Jamie Lynn fell in love with Middle Eastern Music over two decades ago and that in turn introduced her to the amazing world of Bellydance. With over two decades of dancing and discovery, she shares her enthusiasm through performance, teaching and producing events such as Bahaia's Cabaret Dance Camp, The World Dance Showcase and other Central Texas events.
Multiple degrees in the Fine Arts, in addition to her love of travel, research and personal enrichment, spark a continued interest in the historical and cultural importance of this dance through its musical and movement history. As a dancer, she seeks to "illustrate" the music with movements, with the belief that a deeper understanding of what the music "tells us" to dance can lead to a lifetime of enrichment. Technique is the basis, but expression is the goal. She has been honored to teach and perform nationally and internationally and was a featured performer on AMC TV's Showville, as well as a variety of independent films, festivals and stage shows and with live bands from around the country.
Her new series of "Independent" Studies called Raks-ology will be debuting at the Bellydance Business Academy in February. She is also a costume designer and the creator of a line of custom silk clothing.
Check out her website at: http://www.jamielynnbellydance.com/
Get the recording
This event is over, but you haven't missed out! Download the recording now.
Belly Dance Geek Clubhouse Episode 58

How to download the recording:
Just click on the link above.
(There's no need to right-click or double-click. A single left click will save it to your default downloads folder.)
If you have trouble downloading:
Drop me a line at nadira@nadirajamal.com.
(Be sure to let me know which operating system and browser you're using, and what happens when you try to download it.)
Or try this link.
Resources mentioned on the call:
Join Us in the Clubhouse – FREE
You don't have to sign up to download the call recording, but it's a great way to stay in the loop.
Sign up now to:
Be notified when call recordings are ready
Join us live on the calls (and ask our guest experts your questions)
Join our private discussion group on Facebook (dancers only, please)
Receive other geek-tacular resources and news from Nadira Jamal
Your information will never be shared, and you can remove yourself at any time.
Whether you sign up or not, The Belly Dance Geek Clubhouse is completely free.


Want to invite your friends to geek out with us?
Tweet them an invitation!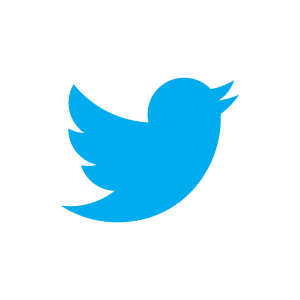 Click to Tweet:
&nbsp