Posted in The Belly Dance Geek Clubhouse
Geek Out with Davina – Again!
Self-Publishing for Dancers
Belly Dance Geek Clubhouse Episode 57:
My guest, Davina, will talk about the world of self-publishing books and magazines.




Many professional dancers and dance teachers today rely on digital marketing – websites, blogs, and various social media platforms – to get their message out to future students and other dancers, along with the general public. Developing and putting out a DVD is another way dancers can make a name for themselves.
While these are great ways to reach the community and potential customers, it can be easy to overlook the benefits of putting expertise to use in writing a book or magazine. Beyond being a source of income, publishing your content allows another way for your knowledge and hard work to reach an audience and provides a solid legacy that you can hold in your hand.
But how do you start taking your ideas from concept to printed book? How does self-publishing work? Davina will be joining us in the Clubhouse to answer your questions!
You'll learn:
Why dancers should consider writing and publishing a book
Why to self-publish and a timeline of self-publishing
Tips on marketing and how to create effective titles and covers

We'll also have some discussion time, so you can ask Davina your questions.

Logistics:
This free call will take place on Thursday, December 28th, 2017 at 8pm Eastern Time.
(see that in your own time zone)
You can attend by phone or Skype, or listen on the web.
If you can't attend live, don't worry!
The call will be recorded, so you can listen later.

About Davina
Dawn Devine aka Davina is an author of numerous books on costuming and appearance for belly dance. She self-published her first book "Costuming from the Hip" in 1993 and has gone on to publish, co-publish, package, and book shepherd more than 60 publications. In the intervening years, she's taught workshops on self-publishing at events around the US. Her latest book, "Color Theory with Pencils & Mandalas" is available on Amazon.
For more information, visit her bio page here: http://www.davina.us/blog/about-dawn-devine/
Check out her website at: http://www.davina.us
Get the recording
This event is over, but you haven't missed out! Download the recording now.
Belly Dance Geek Clubhouse Episode 57

How to download the recording:
Just click on the link above.
(There's no need to right-click or double-click. A single left click will save it to your default downloads folder.)
If you have trouble downloading:
Drop me a line at nadira@nadirajamal.com.
(Be sure to let me know which operating system and browser you're using, and what happens when you try to download it.)
Or try this link.
Resources mentioned on the call:
Createspace (Amazon's print-on-demand subsidiary)
Bowker ISBN numbers
Studio Davina – Behind the Seams FB group
Problogger

Join Us in the Clubhouse – FREE
You don't have to sign up to download the call recording, but it's a great way to stay in the loop.
Sign up now to:
Be notified when call recordings are ready
Join us live on the calls (and ask our guest experts your questions)
Join our private discussion group on Facebook (dancers only, please)
Receive other geek-tacular resources and news from Nadira Jamal
Your information will never be shared, and you can remove yourself at any time.
Whether you sign up or not, The Belly Dance Geek Clubhouse is completely free.


Want to invite your friends to geek out with us?
Tweet them an invitation!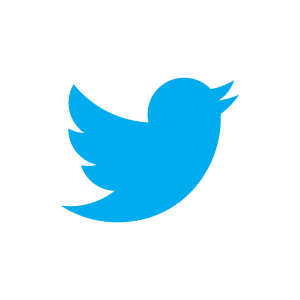 Click to Tweet:
&nbsp