Posted in The Belly Dance Geek Clubhouse
Geek Out with Phoenix
Dancing From Within
Belly Dance Geek Clubhouse Episode 55:
My guest, Phoenix, will talk about how to use internal work to boost your stage presence.

Expressing ourselves on stage to music, regardless of style, is an important element of the dance.
But while acting exercises and rehearsed expressions can be useful in helping us communicate with the audience, what we communicate through our movement changes in the moment and for each individual.
How can we express what we feel when we struggle behind emotional blocks and trivial concerns? When we understand ourselves and how our feelings manifest in movement, we can more effectively share that with our audience. We grow confident enough to reveal our emotions to the audience and draw them in, instead of dancing for ourselves.

You'll learn:
Why building a strong emotional base through self discovery can improve your performance
How exploring your feelings can make them easier to express in the moment on stage
How to enhance your stage presence and not lose the audience when dancing from within

We'll also have some discussion time, so you can ask Phoenix your questions.

Logistics:
This free call will take place on Thursday, October 26, 2017 at 8pm Eastern Time.
(see that in your own time zone)
You can attend by phone or Skype, or listen on the web.
If you can't attend live, don't worry!
The call will be recorded, so you can listen later.

About Phoenix
Dynamic and dramatic, Phoenix is an acclaimed belly dance artist with a stage presence that is as unique as it is diverse. Based in Colorado, she performs and teaches nationally while directing the Sharaqa Shimmers Performance Troupe and teaching regular classes in Denver.  A few of the festivals that you may have seen Phoenix are The Las Vegas Bellydance Intensive, Art of the Belly in Maryland, the Hawaii Bellydance Convention, the Arise Music Festival in Colorado and more sponsored events in various states.
With a life-long passion for dance, Phoenix's career in Middle Eastern styles began in 1997. She trained extensively for years with a number of internationally acclaimed dancers of many different styles before starting her own classes in 2002.  Phoenix is an RN specializing in neurological and spinal injury rehabilitation and uses this knowledge in her teaching style.  Her precise technique and rich musicality as well as her deep understanding of body mechanics has made her a superlative instructor.  In addition to technique and choreography, Phoenix emphasizes the importance of musicality and presentation. 
Phoenix's interest in the spiritual and metaphysical aspects of dance are another thing that sets her apart. She's creator and publisher of  Dancing From Within, a popular and innovative deck of belly dance class cards. This deck, based on her holistic knowledge and teaching methods, focuses on physical and emotional development for dancers, using the chakras, elements, movement and technique, and has been lauded as a great tool for students, teachers or troupes. Phoenix is dedicated to sharing her knowledge of belly dance by teaching, performing and sponsoring events.  Her passion for this beautiful form of self-expression is evident in every move she makes.
Check out her website at: http://phoenix-dancing.com/
Or on Facebook at: https://www.facebook.com/phoenixdancing



Get the recording
This event is over, but you haven't missed out! Download the recording now.
Belly Dance Geek Clubhouse Episode 55

How to download the recording:
Just click on the link above.
(There's no need to right-click or double-click. A single left click will save it to your default downloads folder.)
If you have trouble downloading:
Drop me a line at nadira@nadirajamal.com.
(Be sure to let me know which operating system and browser you're using, and what happens when you try to download it.)
Or try this link.
Resources mentioned on the call:
Dancing from Within cards (You'll have to email Phoenix to order)

Join Us in the Clubhouse – FREE
You don't have to sign up to download the call recording, but it's a great way to stay in the loop.
Sign up now to:
Be notified when call recordings are ready
Join us live on the calls (and ask our guest experts your questions)
Join our private discussion group on Facebook (dancers only, please)
Receive other geek-tacular resources and news from Nadira Jamal
Your information will never be shared, and you can remove yourself at any time.
Whether you sign up or not, The Belly Dance Geek Clubhouse is completely free.


Want to invite your friends to geek out with us?
Tweet them an invitation!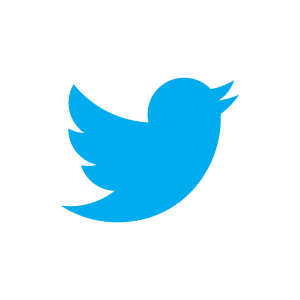 Click to Tweet: