Posted in The Belly Dance Geek Clubhouse
Geek Out with Shahrzad
The Market and the Pro Dancer
Belly Dance Geek Clubhouse Episode 54:
My guest, Shahrzad, will talk about the interplay between markets, audiences, and professional dancers.

As dancers, we often categorize ourselves by our role in the dance community: student vs teacher, touring teacher vs. local studio owner, hobbyist vs pro.
But the reality is more nuanced. The experience of being a professional dancer depends on the context, and the market they're selling to.
How a pro makes their living (teaching, traveling, performing, and outside income), and who their market is (the general public, Middle Easterners, or other dancers) profoundly affect how they operate, and even how they dance.
How does who we're selling to change our dance?

You'll learn:
How your primary clientele affects your dance
How being a pro in a hobby market differs from a general entertainment market
How the experience of full time and part time pros differ
What it's like to make a living primarily from performing (from someone who has!)
What happens when the dance community becomes a greater force in the market.

We'll also have some discussion time, so you can ask Shahrzad your questions.

Special Thanks to The Bellydance Bundle
This episode is sponsored by The Bellydance Bundle, a heavily discounted bundle of amazing belly dance products from dancers around the world. All online, all at your own pace. I'm one of the contributors, and so are several Clubhouse guests!

Sign up for updates at:
https://www.bellydancegeek.com/bundle
Logistics:
This free call will take place on Tuesday, September 26, 2017 at 8pm Eastern Time.
(see that in your own time zone)
You can attend by phone or Skype, or listen on the web.
If you can't attend live, don't worry!
The call will be recorded, so you can listen later.

About Shahrzad
Shahrzad is a full time dancer from the USA specializing in Raqs Sharqi and regional styles of dance from North Africa and the Middle East. She is currently based in Cairo and tours internationally to teach and perform.
Check her out her website at: www.shahrzadraqs.com
Or on Facebook at: https://www.facebook.com/ShahrzadDancer/


Get the recording
This event is over, but you haven't missed out! Download the recording now.
Belly Dance Geek Clubhouse Episode 54

How to download the recording:
Just click on the link above.
(There's no need to right-click or double-click. A single left click will save it to your default downloads folder.)
If you have trouble downloading:
Drop me a line at nadira@nadirajamal.com.
(Be sure to let me know which operating system and browser you're using, and what happens when you try to download it.)
Or try this link.
Resources mentioned on the call:
Shahrzad's DVD on Egyptian Folk Styles

Join Us in the Clubhouse – FREE
You don't have to sign up to download the call recording, but it's a great way to stay in the loop.
Sign up now to:
Be notified when call recordings are ready
Join us live on the calls (and ask our guest experts your questions)
Join our private discussion group on Facebook (dancers only, please)
Receive other geek-tacular resources and news from Nadira Jamal
Your information will never be shared, and you can remove yourself at any time.
Whether you sign up or not, The Belly Dance Geek Clubhouse is completely free.


Want to invite your friends to geek out with us?
Tweet them an invitation!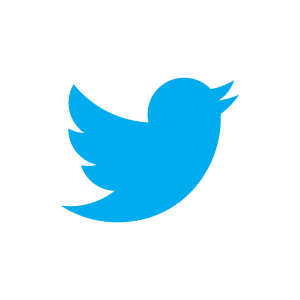 Click to Tweet:
"Geek out with Shahrzad on working as a full time pro dancer!"