Posted in The Belly Dance Geek Clubhouse
Geek Out with Farha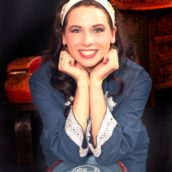 Mapping Your Dance Journey
Belly Dance Geek Clubhouse Episode 53:
My guest, Farha, will talk about how to take charge of your own development.
Having the guidance of a trusted, knowledgeable, and caring mentor can be a valuable tool for a dancer at any stage of their education, opening up doors and providing essential information and advice.
But not everyone has easy access to a teacher willing (or able) to mentor others. There comes a time in every dancer's development when we want to take a more active role in our own dance journey.
Where do you start? How do you decide what you need to know?

You'll learn:
What you get out of taking charge of your dance education
What are some of the potential pitfalls to look out for
Some practical tips on how to map out your journey

We'll also have some discussion time, so you can ask Farha your questions.

Special Thanks to The Bellydance Bundle
This episode is sponsored by The Bellydance Bundle, a heavily discounted bundle of amazing belly dance products from dancers around the world. All online, all at your own pace. I'm one of the contributors, and so are several Clubhouse guests!

Sign up for updates at:
https://www.bellydancegeek.com/bundle
Logistics:
This free call will take place on Thursday, August 24 at 8pm Eastern Time.
(see that in your own time zone)
You can attend by phone or Skype, or listen on the web.
If you can't attend live, don't worry!
The call will be recorded, so you can listen later.

About Farha
Farha means "Joy" in Arabic and She teaches and performs in the New York (city) Area in order to share the joy of this dance with anyone who needs a little more sparkle in their lives (and don't we all?). Farha started learning to dance in Western NY and has spent the past 11+ years sorting and prioritizing what she has learned, and is learning, into a cohesive curriculum. She especially loves guiding dancers from the beginner level to the intermediate and digging into the tangled history of our dance.
Check her out at: www.farhabellydance.com

Get the recording
This event is over, but you haven't missed out! Download the recording now.
Belly Dance Geek Clubhouse Episode 53

How to download the recording:
Just click on the link above.
(There's no need to right-click or double-click. A single left click will save it to your default downloads folder.)
If you have trouble downloading:
Drop me a line at nadira@nadirajamal.com.
(Be sure to let me know which operating system and browser you're using, and what happens when you try to download it.)
Or try this link.
Resources mentioned on the call:
Samira Shuruk's Rates by Region Information
Extended Practice Rhythm CDs from Mary Ellen Donald
Nadira's Practice Habit Course
Join Us in the Clubhouse – FREE
You don't have to sign up to download the call recording, but it's a great way to stay in the loop.
Sign up now to:
Be notified when call recordings are ready
Join us live on the calls (and ask our guest experts your questions)
Join our private discussion group on Facebook (dancers only, please)
Receive other geek-tacular resources and news from Nadira Jamal
Your information will never be shared, and you can remove yourself at any time.
Whether you sign up or not, The Belly Dance Geek Clubhouse is completely free.


Want to invite your friends to geek out with us?
Tweet them an invitation!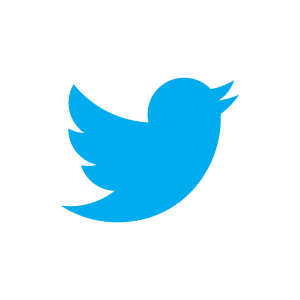 Click to Tweet:
"Geek out with Farha on taking charge of your dance journey!"