Posted in The Belly Dance Geek Clubhouse
Geek Out with Mao Murakami
Easy Costume Upgrades
Belly Dance Geek Clubhouse Episode 51:
My guest, Mao Murakami, will talk about how you can make the most out of the costumes that you already have.



Many different elements make up great belly dance costuming. Each dancer has unique qualities – in their dance and on their body – that shine when costuming works for them.
But what can you do when you have a costume that needs an update? Other than buying a new full costume, there are ways to take what you already have and use easy (and not quite as easy), DIY techniques to upgrade your problematic costumes into your new favorites!

You'll learn:
What makes a good belly dance costume
How to ensure that you are happy with your costumes
Ways to upgrade your costuming (from easy to more advanced)
We'll also have some discussion time at the end, so you can ask Mao your questions.
Logistics:
This free call will take place on Tuesday, June 20 at 6:30pm Eastern Time.
(see that in your own time zone)
You can attend by phone or Skype, or listen on the web.
If you can't attend live, don't worry!
The call will be recorded, so you can listen later.

About Mao
Mao Murakami is the founder of Sparkly Belly, an online belly dance costuming resource, where you can learn to sew and DIY your own costumes… even if you are new to sewing!
She turned her love of belly dance and costumes into one website with the goal to empower belly dancers with sewing and DIY skills, and help them feel beautiful and confident on stage. What's belly dancing without sparkly costumes that celebrate your uniquely beautiful body?
Have costuming questions? Want to bounce ideas? You can reach her at mao@sparklybelly.com.
Visit her website to check out her free tutorials (65 of them and counting!) at: http://www.sparklybelly.com


Get the recording
This event is over, but you haven't missed out! Download the recording now.
Belly Dance Geek Clubhouse Episode 51

How to download the recording:
Just click on the link above.
(There's no need to right-click or double-click. A single left click will save it to your default downloads folder.)
If you have trouble downloading:
Drop me a line at nadira@nadirajamal.com.
(Be sure to let me know which operating system and browser you're using, and what happens when you try to download it.)
Or try this link.
Resources mentioned on the call:
Slides shown on the call:
Belly Dance Geek Clubhouse Episode 51 Slides (PDF)
(updated with photos of Nadira's zebra dress)
Mao's site: SparklyBelly.com
Free Oud album by Mao's partner David:
https://www.navidgoldrick.com/freealbum
Mao has collected the tutorials for the techniques shown at:
http://sparklybelly.com/nadira
Join Us in the Clubhouse – FREE
You don't have to sign up to download the call recording, but it's a great way to stay in the loop.
Sign up now to:
Be notified when call recordings are ready
Join us live on the calls (and ask our guest experts your questions)
Join our private discussion group on Facebook (dancers only, please)
Receive other geek-tacular resources and news from Nadira Jamal
Your information will never be shared (except as required by law), and you can remove yourself at any time.
Whether you sign up or not, The Belly Dance Geek Clubhouse is completely free.


Want to invite your friends to geek out with us?
Tweet them an invitation!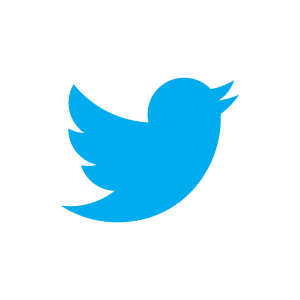 Click to Tweet: