Posted in The Belly Dance Geek Clubhouse
Geek Out with Princess Farhana and DeVilla
Makeup for Belly Dance
Belly Dance Geek Clubhouse Episode 50:
My guests, Princess Farhana and DeVilla will talk about makeup looks and application tips for belly dance.

No matter your chosen style (or styles) of dance, cosmetics help performers achieve an overall look, enhance our persona, and help us communicate with the audience using our facial features.
But not everyone comes to the dance with personal experience applying stage makeup. Many of us have had to learn by trial and error, discovering only when we see performance pictures that basic, everyday application isn't enough!
Princess Farhana and DeVilla will be joining us on the call to show us – via a live web conference – some tips and tricks for challenging elements of stage makeup, like false lashes and making small, deep set, and hooded eyes look larger!
You'll learn:
What distinguishes stage makeup from an everyday look
The importance of venue size (small restaurant vs. large theater stage)
When to scrimp & when to save on beauty products
Get personal help with your makeup
In addition, Clubhouse members may submit a photo of themselves in stage makeup to get personalized feedback from our guests during the episode! To submit, an email to nadira@nadirajamal.com with your photo (a close-up is best!), your stage name and city/state/country.

And as always, we'll have some discussion time, so you can ask them your questions.

Logistics:
This free call will take place on Tuesday, May 9 at 6pm Eastern Time.
(see that in your own time zone)
In honor of our 50th episode, we'll be doing a special video call, which you can stream live in any web browser.
If you can't attend live, don't worry!
The call will be recorded, so you can listen later.

About Princess Farhana and DeVilla
Princess Farhana performs and teaches worldwide and is the author of the acclaimed "Belly Dance Handbook". The Princess has been featured on 22 instructional & performance DVDs including "Bombshell: Dramatic Makeup For The Stage, Photos And Glamorous Occasions", co-produced and co-starring DeVilla.
Check her out at:
Her website: www.princessfarhana.com
Her blog: www.princessraqs.blogspot.com
or on Instagram (@princessofhollywood), Twitter (@PrincessFarahana), or Facebook (Princess.Farhana)

DeVilla, a nationally known performer, has trained extensively with 
world renowned teachers in the U.S. and in Egypt. She performs as a soloist and with her troupe Isis-Siren-Sekhmet, for whom she functions as Artistic Director. Equally at home onstage and behind the scenes, DeVilla packs a double punch by seamlessly integrating her two full time careers — professional make-up artist and professional dancer.
Check her out at:
http://devillaraks.com/
Watch the Video
This event is over, but you haven't missed out!


(You can also download it here, but it's a big file!)
Resources Mentioned on the Call:
Bombshell DVD, available in Princess Farhana's online shop
Or on Amazon via affliate link: http://amzn.to/2qXfBlN*
Or contact DeVilla via her website (she was out of stock at the time of the call, but should have more soon)


List of Brands and Products Mentioned on the Call:
Too Faced Cat Eyes palette
NYX
wet n wild
e.l.f. primer
Revitalift Miracle Blur primer by L'Oreal
Magic Lumi by L'Oreal
MAC Strobe Cream mixed in Dior foundation
L'Oreal True Match
Maybelline Dream Matte Mousse
IT Cosmetics double-sided brush
Forever Puff
La Femme contouring powder
Jordana lip pencil
high beam by Benefit
MAC Reflects Pearl glitter
MAC Ruby Woo lipstick
L'Oreal Infallible lip color
Lovecraft Beauty lip pens
Sally Hansen Airbrush Legs
Melanie Mills Hollywood Gleam Body Radiance
MAC or Make Up For Ever High Definition powder
Ben Nye Glitter Glue
Duo eyelash adhesive
Bi-Facil by Lancome
Join Us in the Clubhouse – FREE
You don't have to sign up to download the call recording, but it's a great way to stay in the loop.
Sign up now to:
Be notified when call recordings are ready
Join us live on the calls (and ask our guest experts your questions)
Join our private discussion group on Facebook (dancers only, please)
Receive other geek-tacular resources and news from Nadira Jamal
Your information will never be shared (except as required by law), and you can remove yourself at any time.
Whether you sign up or not, The Belly Dance Geek Clubhouse is completely free.


Want to invite your friends to geek out with us?
Tweet them an invitation!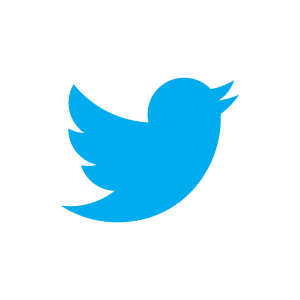 Click to Tweet:
*Any links marked with an asterisk (*) are affiliate links. That means that if you use them to buy, I'll receive a small commission (usually a few cents). If you're not comfortable with that, you can just search by album title. That's 100% okay by me.