Posted in The Belly Dance Geek Clubhouse
Geek Out with Shahrzad Khorsandi
Persian Dance
Belly Dance Geek Clubhouse Episode 49:
My guest, Shahrzad Khorsandi will talk about the history, aesthetics, and technique of Persian dance, and the similarities and differences between it and belly dance.




While NOT what we think of as "belly dance," Persian dance has a long and rich history that can inform and inspire dancers of all genres. With flowing arm movements and graceful body lines, becoming more familiar with Persian dance is a beautiful way for us to enrich our artistic expression and gain more knowledge of the arts and culture of the broader region around our dance.

You'll learn:
The history of Persian dance, within a cultural framework
Aesthetics and techniques of Persian dance, including costuming
Parallels and differences between Persian dance and belly dance

We'll also have some discussion time, so you can ask Shahrzad your questions.

Logistics:
This free call will take place on Tuesday, April 25 at 12pm (noon) Eastern Time.
(see that in your own time zone)
You can attend by phone or Skype, or listen on the web.
If you can't attend live, don't worry!
The call will be recorded, so you can listen later.

About Shahrzad
Shahrzad Khorsandi was born and raised in Iran, and has been passionately involved in dance since childhood. She studied Dance and Performance Art at the California Institute of the Arts, and she holds a BA in Dance, and an MA in Creative Arts from San Francisco State University. Her dance training includes Modern, Jazz, Ballet, West African, Afro-Haitian, Congolese, and an introduction to Senegalese, Balinese and Flamenco.
Drawing upon her deep familiarity of authentic Persian dance, her formal dance training, and her intrinsic knowledge of Persian aesthetics, Shahrzad, a pioneer in Persian dance, has created a formalized dance vocabulary and structure for Persian dance, helping in the artistic development and dissemination of an art form that continues to face social and political obstacles. She has documented this format in a book, The Art of Persian Dance, which was published in February of 2015. She has also produced several instructional and performance DVDs in Persian dance.
Her system includes the introduction of fundamental Persian body positions and movement, categorization and designation of nomenclature to movements, assembly of movement into choreographed phrases, and composition of dance pieces woven intricately with Persian music. Her unique approach to creating Persian dance pieces has prompted her to identify her dance style as Contemporary Persian Ballet.
Check her out at: www.dancepersian.org
and on Facebook


Get the recording
This event is over, but you haven't missed out! Download the recording now.
Belly Dance Geek Clubhouse Episode 49
(Note: Shahrzad recorded this call while on tour, and still managed to join us despite an issue with her flight. But because she called in from the airport, there's more background noise than usual.)

How to download the recording:
Just click on the link above.
(There's no need to right-click or double-click. A single left click will save it to your default downloads folder.)
If you have trouble downloading:
Drop me a line at nadira@nadirajamal.com.
(Be sure to let me know which operating system and browser you're using, and what happens when you try to download it.)
Or try this link.
Resources mentioned on the call:
Choreophobia book by Dr. Anthony Shay
http://amzn.to/2p1DScf*
Mahmoud Farschian
(20th century painter)
Musicians:
Sima Bina, Zolfonoun brothers, Shamss Ensemble
Shahrzad's FB:
https://www.facebook.com/shahrzaddancecompany/
Newsletter subscription in the right sidebar at:
http://dancepersian.org/contact/

* Any links marked with an asterisk (*) are affiliate links. That means that if you use them to buy, I'll receive a small commission (usually a few cents). If you're not comfortable with that, you can just search by album title. That's 100% okay by me.
Join Us in the Clubhouse – FREE
You don't have to sign up to download the call recording, but it's a great way to stay in the loop.
Sign up now to:
Be notified when call recordings are ready
Join us live on the calls (and ask our guest experts your questions)
Join our private discussion group on Facebook (dancers only, please)
Receive other geek-tacular resources and news from Nadira Jamal
Your information will never be shared (except as required by law), and you can remove yourself at any time.
Whether you sign up or not, The Belly Dance Geek Clubhouse is completely free.


Want to invite your friends to geek out with us?
Tweet them an invitation!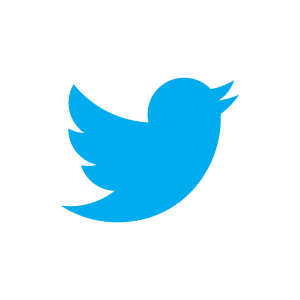 Click to Tweet: