Posted in The Belly Dance Geek Clubhouse
Geek Out with Dawn Devine
Finger Cymbal History
Belly Dance Geek Clubhouse Episode 48:
My guest, Dawn Devine, will talk about the history and manufacture of finger cymbals.

While the origins of dance are rooted in the mists of time, long before writing, there is one element of our dance that survives from antiquity – Finger Cymbals!
Dawn's book includes her research into the history of finger cymbals – conducted first from an art historian's point of view but then delving into the archaeological record, digging deep into ancient history.
She will be sharing some of those insights and discoveries with us in the Clubhouse.

You'll learn:
What we know about finger cymbals from historical art and artifacts
How the manufacturing process has changed over the years
Why knowing about the history and manufacturing is important for dancers

We'll also have some discussion time, so you can ask Dawn your questions.

Logistics:
This free call will take place on Friday, March 31 at 8pm Eastern Time.
(see that in your own time zone)
You can attend by phone or Skype, or listen on the web.
If you can't attend live, don't worry!
The call will be recorded, so you can listen later.

About Dawn
Dawn Devine aka Davina is a well-known author and costume designer located in Silicon Valley, CA right in the heart of the Bay Area's vibrant dance scene. She has published a collection of books including the best-selling "Embellished Bras" and the seminal book on Assiut, "The Cloth of Egypt." In 2016 she published two books, "Zills: Music on Your Fingertips" and "Becoming a Belly Dancer: From Student to Stage, which she co-wrote with Sara Shrapnell, Poppy Maya and Photographer Alisha Westerfeld.
Check her out at: www.davina.us


Get the recording
This event is over, but you haven't missed out! Download the recording now.
Belly Dance Geek Clubhouse Episode 48

How to download the recording:
Just click on the link above.
(There's no need to right-click or double-click. A single left click will save it to your default downloads folder.)
If you have trouble downloading:
Drop me a line at nadira@nadirajamal.com.
(Be sure to let me know which operating system and browser you're using, and what happens when you try to download it.)
Or try this link.
Resources mentioned on the call:
Dawn's Book on Finger Cymbals
(The book is also available on Amazon)
File containing images from Dawn:
Images_Finger_Cymbal_history


Join Us in the Clubhouse – FREE
You don't have to sign up to download the call recording, but it's a great way to stay in the loop.
Sign up now to:
Be notified when call recordings are ready
Join us live on the calls (and ask our guest experts your questions)
Join our private discussion group on Facebook (dancers only, please)
Receive other geek-tacular resources and news from Nadira Jamal
Your information will never be shared (except as required by law), and you can remove yourself at any time.
Whether you sign up or not, The Belly Dance Geek Clubhouse is completely free.


Want to invite your friends to geek out with us?
Tweet them an invitation!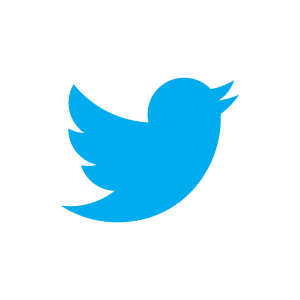 Click to Tweet: